Hello shoppers...
The likelihood of running into an unsmiling, unfriendly, unengaging, (un) real estate agent - either with Next Generation Realty or Fiddle Dee Dee Realty or any other Realty -  is equal to the odds of running into the International Spacestation with your car.
Yet an occasional house-hunter will tell you, it does happen - which is why Ford just invented air bags that deploy in zero gravity.  
For the rest, there's no other way they can be, than unfailingly uber-happy, helpful and accommodating... 
"Hello?? Oh, Hi Ralph!! No, you didn't wake me!! I'm always up at 3am!! Sure we can go look at that house that's 87 miles away that you didn't really like but would like to take a quick peek at its basement to compare it to the other seven we looked at yesterday cause you think the woodwork is interesting!! Let me say goodbye to my wife who has pneumonia, grab my coat and come pick you up way over there on the other side of town where you live, in this blizzard!! This will be great!!"
 ...if they expect to make a dime in a career that consistently asks human beings to unpry their tight-fisted hands from around hard-earned $150k and up, which is: 
A) about as natural a human act as a baby pulling a hard-earned pacifier out of its mouth, tossing it aside in its crib and saying, "Ya know what? This just ain't doin it for me anymore."
B) especially when the baby paid $150,000 for the pacifier, and it's now worth $1.57.  
That "baby to pacifier-cost ratio" is called "the economic downturn." That analogy is called "the stupidest 52 words you'll read between now and Christmas.
Bottom line - real estate agents already possessed the greatest customer service skills of any retail profession, which are now double attached garage important with the fallen house market.
Which is what Tom Franklin, President and founder of Next Generation Realty, told me real-cently, in more cogent terms.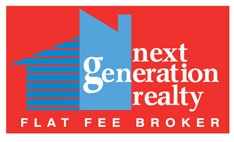 Tom started the company 16 years ago because of what he says was a need in the Des Moines market for "a price feature - discount company, so the marketplace could spend less money to sell a property." Thus was born the "flat-fee" concept.
But it's never just about cost.
I asked Tom, flat (fee) out, what's the most important quality a potential real estate agent can have.
"Empathy," he said.
Man I'm tired of being right all the time.
That word should be carved into the walls of every break room of every retail store in Des Moines.
Wait! It was a metaphor! It was a metaphor! (The JC Mall already hates me enough as it is...)
Tom continued to carve up my question.
"The most important skills are communication skills, and empathy -  for the home buyer, the seller, for both. That's what all great agents possess."
 I asked Tom if it's harder today to find people who have that level of empathy, than in the past.
"I can't say that I've noticed that for sure," he hesitated. "That is something that I suspect is there but I can't say I have personal experience noticing it."
Those candidates who are empathetic enough to join the ranks of Next Generation Realty agents, participate in rigorous training on all aspects of the sale, including the presentation.
"We go out with our agents so that they can see us give a presentation - that's a one-on-one practice," said Tom, "But then we listen to them do it as well. It's more of the old-fashioned training, as opposed to a group or video classroom."
He elaborated - with words I think are so important and eloquent, I decided to give them their own blockquote:
Real estate is in some ways still an old-fashioned business and the one on one contact with the customer - so people don't want to do things over the computer or over the phone as much in real estate because it's the biggest transaction the buyer or seller is going to have.
The most effective tweet is a handshake.
As for training interpersonal skills vs. finding them, Tom was adamant.
"You can't teach people to be happy," he said. "People either are good sales people or they're not. We can teach them the nuts and bolts of it, the transaction, but we can't teach them good communication skills - they either like people and are good at communicating, or they don't, and aren't."
Hire happy. Train skills.
I'm voting for Tom for Governor.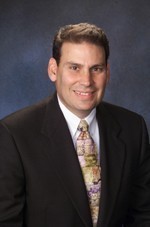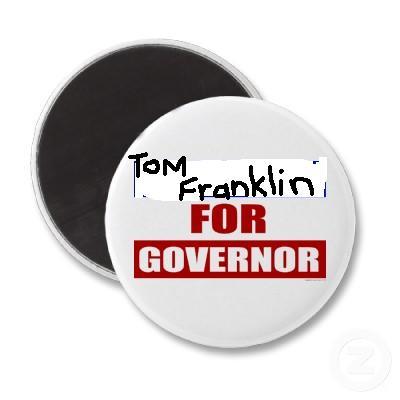 As for governing the company during the housing downturn, Tom says that its aftermath has created a recruitment hole you could fit a priced-to-sell four bedroom ranch with master suite, hardwood floors, art nooks, granite countertops, wet bar and attached garage, into.
"There are a lot of people who have gotten out of the business," he said. "And as the market is now starting into an upswing, there are less people to handle those transactions - so now's a great time to come work for Next Generation Realty. Because we're going to get a lot of people coming to us because they need to sell their home but can't afford to pay that six or seven percent commission."
Potential agents, by the way, who need to be happy.
The skills? They'll train.
Call Tom at 224-9900, if you dig houses, can't stop smiling, and enjoy helping others do the same.
Jonnie Wright is a customer service evaluator and trainer, professional secret shopper, marketing strategist and host of "The Unsecret Shopper Radio Show," Saturday mornings 8-9am on 1350 KRNT. Email Jonnie at jonniewright@thebuyosphere.com.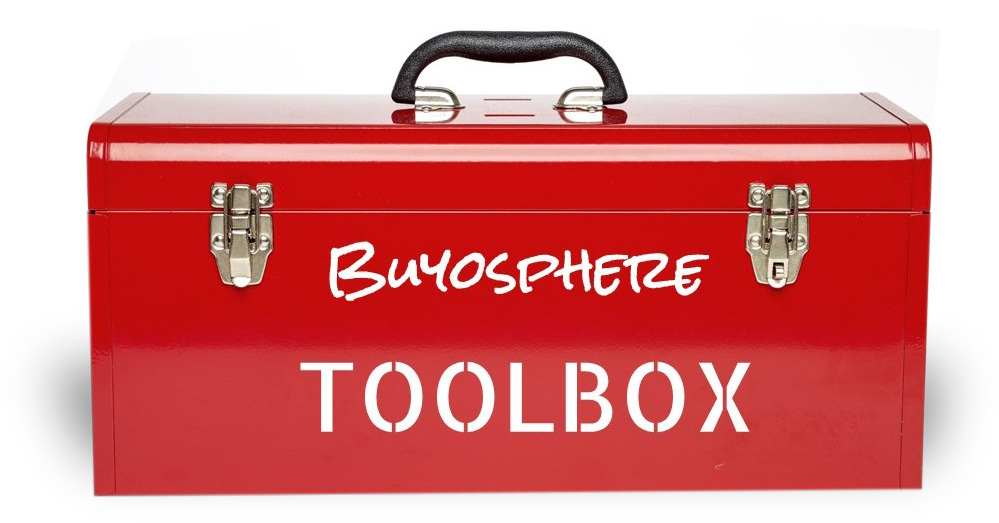 Open The Buyosphere Toolbox to get FREE exclusive access to proven tools that will help you generate higher shop sales and profits - delivered weekly, right to your inbox!