"We have been very pleased with the results of working with Jonnie and his Buyosphere team. We have seen a significant increase in ARO and sales at our shops. Our people are much better at answering the phone and better at selling the work. It has been a great relationship and I have recommended Jonnie's program to many shop owners and will continue to do so."
Rich Fearing, Owner, Village Auto Works and Euro Autoworks, Greater Minneapolis
"The Buyosphere has an almost 'x-ray vision' in understanding and teaching how to improve the experience each customer has with us. I agree with his motto: happy customers spend more money."
John Ludwig, Owner, Precision Automotive, Endicott, New York
"The best thing about The Buyosphere program for me has been my ability to use Jonnie and Lorri's expertise for what I want to achieve. We have created a plan together that allows me to monitor, evaluate and implement what I want to measure and improve. There is not a 'cookie cutter' approach to their program. Their flexibility and understanding, as well as thoughtful input, has made our relationship successful."
Scott Politte, President, Stivers Ford Lincoln, Waukee, Iowa
"By far, one of the more refreshing clinics I've ever attended! Forget about what you're selling. The important thing is to 'make your customers happy.' Jonnie's simple philosophy on how to enhance the customer service experience will make an immediate impact on any type of business. He will inspire you to run your business and conduct your life in a way that sets you and your company apart from the rest."
Kurt Barton, Aftermarket Sales, Factory Motor Parts
"Westside Auto Pros partnered with the Buyosphere over 8 years ago. During that time we saw an increase in sales in excess of 15% per year. I feel one of the key factors was the continuous follow-up of training. Implementation is the key to any training and The Buyosphere delivers that."
Ron Haugen, President, Westside Auto Pros, Clive, Iowa
"We retained The Buyosphere to train all of our 38 Midas store managers at our annual manager's convention in Kansas City. Sales, profits and the customer service experience at our stores began to improve immediately! If you want to really make your place of business the "go to" destination in your community based on referrals and word-of-mouth, then sign on with Jonnie Wright and The Buyosphere."
Russ Gibson, Owner/Vice President, Midas/Auto Systems Experts
"After experiencing training from The Buyosphere, I have seen Jonnie and Co. build trust and relationships with my Service Advisors that created an atmosphere in our front office of 'teamwork and happiness' like we had never experienced in the past 10 years! That change in turn fostered better relationships with our valued Customers and Technicians!! And, as you may have guessed, those positive relationships have led to both higher than normal sales, ARO'S and profitability. So if you feel you haven't reached perfection at your front counter yet, this program may be for you!"
Garry Plimmer, Owner, Garry's Automotive, Boise, Idaho
"Jonnie has a brilliant marketing mind. He came to us with a unique strategy for rebranding our dealership. We implemented the strategy and have been extremely happy with the results."
Bruce ShimKat, President, ShimKat Motors, Fort Dodge, Iowa
"Working with the Buyosphere Team was one of the best investments we made for our business. They educated our staff to establish new habits, higher levels of performance and a better way to communicate with our customers and each other. They helped us create a culture of putting the customer first. The Buyosphere Team has made it a joy to answer the phone."
Carl and Maureen Hutchinson, Owners, Complete Automotive, Springfield, Missouri
---
FEEDBACK FROM JONNIE'S SEMINAR AT NAPA EXPO, "WHAT'S YOUR KRYPTONITE?"
"The best of all the seminars I attended."
"Very enthusiastic speaker. Really pumped me up and I am already using several of his ideas. Thank you, Jonnie Wright!"
"Great engagement of audience and several powerful truths about people and business. Left me moved to change for the better."
"A session like this should be offered at future NAPA meetings."
"I have never heard these ideas delivered like this before. Powerful, moving presentation. I will never forget it."
"Tons of takeaways. I am going to take this information back to our shop and start implementing some of these points right away. Jonnie is a great presenter."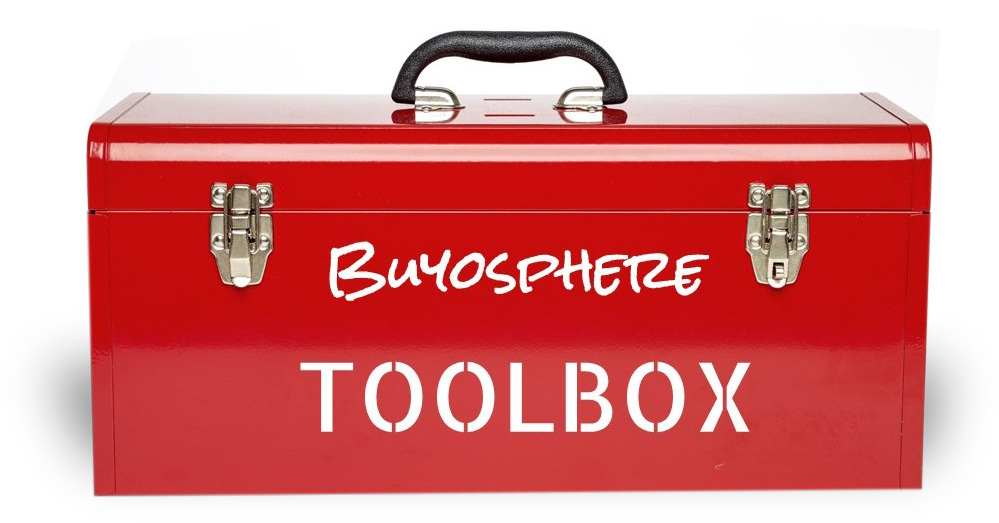 Open The Buyosphere Toolbox to get FREE exclusive access to proven tools that will help you generate higher shop sales and profits - delivered weekly, right to your inbox!