Hello shoppers...
Many, if not most businesses use security cameras, to protect employees from being assaulted by customers.
Businesses rarely use those same cameras to protect customers from being assaulted by employees who use bad customer service tactics.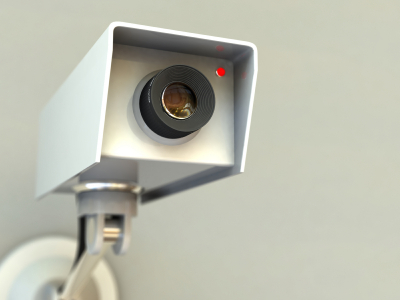 It seems like an obvious tool. The cameras are already there, taping the goings on at the check-out counter, in case a patron swipes a sandwich or opens fire. If audio isn't part of the videotaping process, it can be added for a couple hundred bucks. The camera might also need to be re-positioned, to provide a closer view of the customer and employee. I'd also make sure the video was streamed live to the business owner's PC - and that every employee knew it.
Then there's the marketing value. I'd feel very comforted as a shopper to visit a store where a sign hung by the cash register that read: "Your transaction is being video-taped for customer service training purposes." Awesome. This owner and these employees must really be committed to taking care of me.
So how would business owners use this tool? Easy - make employees watch themselves.
When I was but a young 24-year-old pup starting my radio broadcast career at KKRL in Carroll, Iowa in 1989, my program director insisted I "air check" my morning show every day, using a "skimmer," which was a cassette deck specially wired into the microphone. It would only start recording when the air talent turned the mic on - the resulting audio clips would be listened to and reviewed later, together, by program director and show host.
Ewww. Nothing sounds more like fingernails down a chalkboard (other than fingernails) than the difference between the brilliant riff you think you did about Michael Jackson's pet monkey and the reality of hearing it bomb. Tape doesn't lie. And the program director didn't have to say a word - I would just sit there, cringing.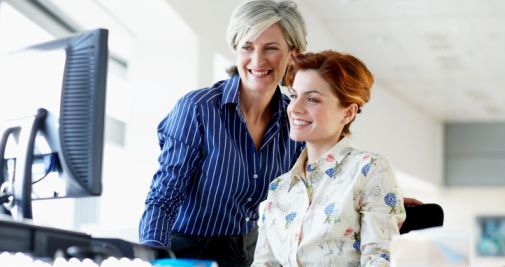 Once you've captured the video, schedule regular weekly employee reviews, one-on-one. Watch the video in a private office with the door closed. This is a very vulnerable moment for employees, and no time to be hyper-critical - you don't have to beat them up because they'll be too busy doing it themselves. 
But don't rely exclusively on an employee's own self-judgement. Make sure you've established expectations and criteria. (See "The Ten Commandments Of Customer Service.") A nice mix of humbling and encouragement can transform your staff into customer service stars.
We can teach ourselves everything we need to know - if given a little perspective. Videotape gives employees a customer's perspective, and offers something more effective than the owner constantly complaining, "You're not smiling, people!" If your business doesn't have a videotaping system, spend the $1,000 and get it, and know it's worth it - considering bad customer service costs businesses over a billion dollars a year in this country. Patrons spend less money, don't come back and spread the word about their bad experience.
So install a security camera and protect your business from being robbed. And from being held up.  
Odds and Ends...
You never know who you'll see out shopping. I went into Caribou Coffee on Ingersoll a few nights ago, walked past a man sitting with his kids, and did a double-take - it was Governor Chet Culver. Suddenly my coffee tasted better and the store seemed nicer. Hmmm. Wonder if he'd consider working as a "paid customer" for my client's businesses - just in case his Gov gig doesn't work out...
Hats off to the entire crew at the Quik Trip on Ingersoll (Did I ever leave that road last week?) Mike, the store manager and the entire staff do an extraordinary job of greeting, smiling and laughing it up with customers - no easy task considering how busy the counter gets. Look for an upcoming blog post taking a closer look at QT and other businesses that work hard to create a customer service culture inside their four walls.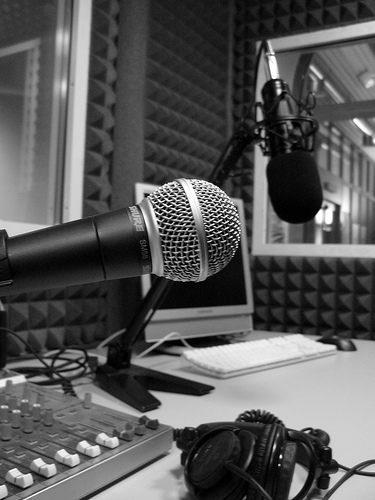 You've read the blog, seen the newspaper article and bought the action figure. (Think of a shopping cart-pushing G.I. Joe with no muscle tone.) Now hear the audio, with the debut of "The Unsecret Shopper Radio Show," hitting Des Moines airwaves this Saturday from 8-9am on AM1350, KRNT. We're still working on getting Mark Rogers as the show's first guest - stay tuned.
Jonnie Wright is a customer service evaluator and trainer, marketing strategist and radio show host. Email him at jonniewright@thebuyosphere.com.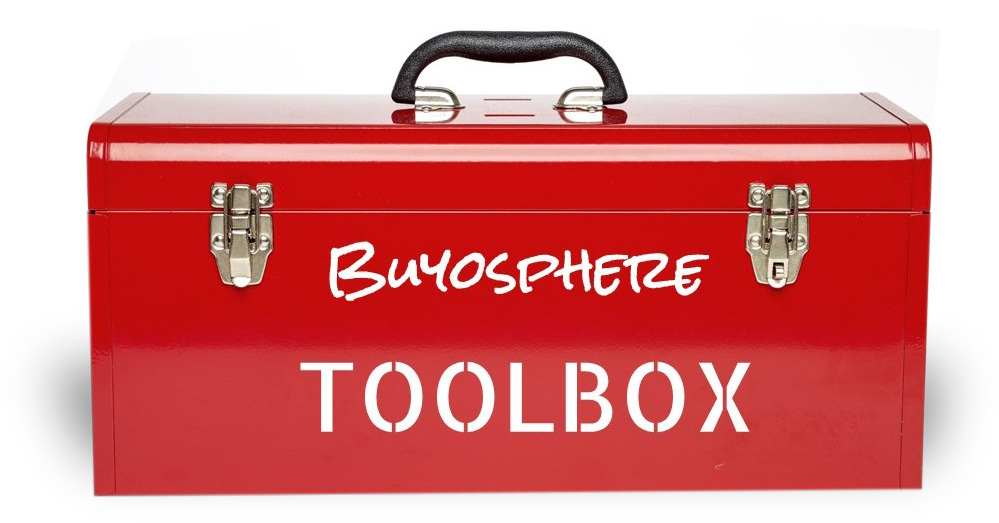 Open The Buyosphere Toolbox to get FREE exclusive access to proven tools that will help you generate higher shop sales and profits - delivered weekly, right to your inbox!