One of the most powerful tools in our Buyosphere coaching arsenal is the incoming call script (what we call "Phase 1"). But tell a trainee that they have to follow a pre-established set of word tracks when answering the phone and they typically react like we just gave them a gift certificate to "Thong Night" at Old Country Buffet.
Reasons given for such an averse reaction include:
I sound unnatural.
I sound scripted.
I'm really good at answering the phone, I don't need a script.
We understand the concerns, they are to be expected and we as coaches are empathetic. Change is hard, especially for adults. Move my plate an inch and I'll starve. Following a script means giving up a certain amount of control. It can feel strange and confining.
Some things to ponder:
Nothing about answering a phone at a place of business is "natural" unless their employees are picking up the handset and saying, "Hello?" Otherwise, "Thank you for calling Old Country Buffet, home of Gut Bustin Tuesdays, my name is Elaine, will this be dine in or carry out?" is about as natural as fruit roll ups yet is totally acceptable and expected in a professional business setting, especially when it is delivered with joy and energy. (By the way, if your employees are answering the phone with "hello" then we should talk, and quickly.)
For businesses that don't have scripts, their employees have already built one, without being aware of it. We develop patterns on how we answer the phone and these patterns become so pronounced over time that we could actually build a script based upon them, if we could listen to dozens of calls (and we do). Yet it doesn't feel like a script to the person answering the phone because they are the one that built it.
As good as good people are at answering the phone at their workplace, they can usually be better - and often, much better. This is one of the reasons we record incoming (and outgoing) calls for our clients and then use those calls as powerful training tools for both reward and improvement.
And when it comes to how businesses handle a customer call, everything counts. That is precisely why our Buyosphere coaches work with trainees on every aspect of the incoming call; how to answer the phone, how to engage, how to convey meaning through tone, how to properly execute "soft transfers," how to gather information, how to confirm and verify, how to problem solve, how to offer appointments, how to set expectations, how to engage and diffuse upset customers, how to seek other issues to solve, how to get referrals, how to end the conversation, even how to hang up! (Yep, you'd be (W)right to call it micro-managing.)
There are a lot of moving parts and a lot of opportunity for growth. This growth potential should be very important to business owners, who must maximize that precious real estate of conversation with their customers. There is a lot riding on how businesses answer the phone, from just about every perspective: marketing, branding, customer reviews and social media chatter, Top Of Mind Awareness. Plus, business owners spend at least $100 to make the phone ring once, when all costs of doing business are considered.
A random approach to how employees answer the phone yields random results. Business owners cannot leave this part of their marketing up to chance, yet many - and most - do. As Faye Dunaway said to Dustin Hoffman in Little Big Man, down that road lies madness.
Conversely, a great script (and a great coaching program to support it) helps deliver consistent and exceptional customer service, which helps owners put their competitors in the rear view mirror.
Are your employees answering the phone in an exceptional way? How do you know?
We can help you with that.
Buyosphere University and our Buyosphere team works with hundreds of businesses across the country on the art and science of delivering exceptional service to their customers and their employees, for the greater good of us all. To find out what The Buyosphere can do for you and your business, please fill out this contact information below and we will get back to you within 24 hours.
[contact-form][contact-field label="Name" type="name" required="1" /][contact-field label="Email" type="email" required="1" /][contact-field label="Name and address of business" type="url" required="1" /][contact-field label="What areas are you intersted in improving?" type="textarea" required="1" /][/contact-form]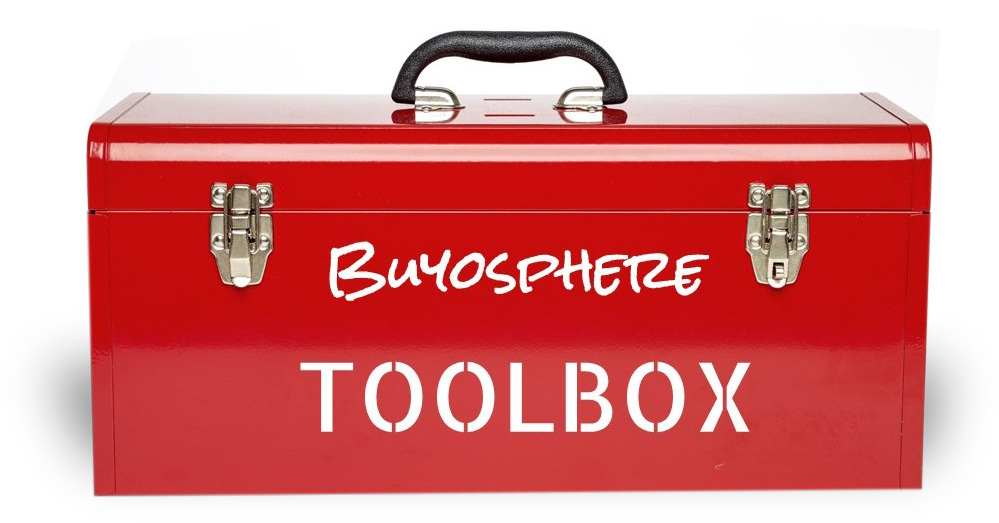 Open The Buyosphere Toolbox to get FREE exclusive access to proven tools that will help you generate higher shop sales and profits - delivered weekly, right to your inbox!