Hello shoppers...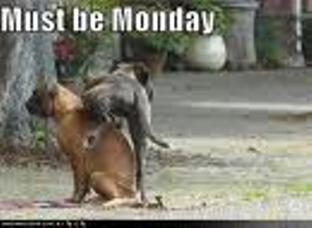 "Did I really have to read so many references to urine, in those dirty bathrooms? I get the idea, enough already!" (Response to Kum and Go Secret Shopper review - more below.)
Uh...does it count if it's not a reference to something that actually took place inside a Kum and Go (I'm guessing)?
With that, dear reader(s) (I never really know), we kick off the first day of what will hopefully be, for all of us, a week as good as the last one was, and not just because we were alive to live through it.
Speaking of experiences, and before we get to reader responses to several weeks worth of hyper-critical and entirely unfair Unsecret Shopper Secret Shopper reviews, I want to unsecretly thank Kevin Cooney, KCCI NewsChannel 8's King of All News Anchors, for making my day/week/month/year/life/whatever's bigger than that.
Kevin called me last Friday morning, out of the blue (which is where a call from the most-watched highest rated local TV anchor in The United States would come from, unless you're Mollie) and invited me to appear on TV-8's Sunday Morning Newsmaker show as his guest, to talk about The Buyosphere, Secret Shopping, why I call a store that doesn't play music, a "raTget," and why I still haven't heard back from Karl Chevrolet.  
"Welllll Kev...I do have this huge pile of laundry to sort, and I'm kinda tired from visiting 27 Kum and Go's, and..."
After much whining and arm-twisting on Kevin's part, I hesitantly agreed.
We taped the show that Friday afternoon, and thankfully you've already missed it, as it aired Sunday (yesterday) morning at 6:15am and 7:15am, while you (and I) were asleep.
Yet I admit, I had an ul-TV-ior motive for agreeing to the interview: I wanted to Secret Shop KCCI, NewsChannel 8.
Ohhh, sure, I'm a television broadcast veteran, and have seen and shopped 'em all: I've been just inside WHO-TV 13's front entrance, there to sing a love song to Kathy Soltero, a former morning news anchor. (It's a VERY long story which I will bore you with tomorrow.) I visited the old WOI-TV 5 studios in Ames during a 4th grade field trip, when I fell in love with another local TV icon, Betty Lou Varnum. I've even come within 537 feet of the front door of the IPTV Channel 11 studios, that one time when I was lost, looking for Pioneer's headquarters, to apply for a detassling job.
But this was different. I was actually going to be inside a local TV station long enough to evaluate the quality of its customer service (something, certainly, that all shoppers are curious about), before being forcibly escorted from the building.
Sure, you missed one of the greatest interviews in Kevin's history, and I'm sure you're hating yourself for that.
But find solace in the fact that now you've got plenty of time to plan your entire day on Tueday around the release of THE SECRET SHOPPER REVIEW OF THE YEAR: The sordid tale of NewsChannel 8 that couldn't be told... until now. 
It's the story that will forever change the way you shop for television stations.
KCCI will be evaluated, as all retail stores are, using the five pillars of great customer service: What was the quality of the greeting at the front desk by the receptionist, Kevin and others? Did camerapeople smile at me? Was John Mclaughin engaging? Did Dave Busiek thank me for shopping there? Did Kevin get my contact information, so he could follow up with me, should they need an emergency news anchor? 
Plus, this review will blow the lid off TV station bathrooms. Was it CBSqueaky clean? Did Steve Karlin remember to put the lid down? Did Curtis Gertz wash his hands every time? 
Most important, tomorrow's prompter-to-potty exposé will answer the question: Do they live up to the promise of their marketing?
Is NewsChannel 8, really Iowa's News leader?
All of these questions - questions that have been incessantly nagging you, tearing at you, ripping out your guts, you poor, suffering shopper - will finally be answered, definitively, once and for all, Tuesday morning, right here, by the only blogger in the entire known blogging universe with the courage and forsight to answer them...
Your friendly neighborhood Unsecret Shopper.
And now, on to your friendly, neighborhood comments.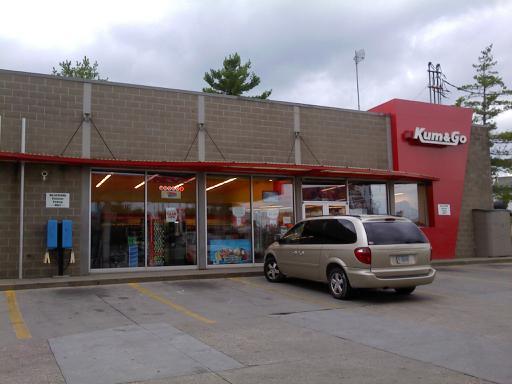 On The Unsecret Shopper Goes Shopping: Kum and Go (Part 1 and Part 2)
 (Click "Part 1," above, to read that post. Click "Part 2," above, to read that post.)

"I was looking at opportunities that we had. Here were scenarios that were things that we want to focus on the positives as far as the people that you recognized, that were exemplary that did even some of the little things that were important. And then also the opportunity that we have to say, here's some scenarios that aren't something that we would consider Kum and Go worthy, and how can we improve upon that. And sometimes, as you look at those things, to read that and, as we kind of use some of those situations as teaching tools, is to recognize that every opportunity that we have, in an opportunity to touch someone in a positive light. And sometimes I think in the quest to do everything else that we want to do in the store, to make sure that the store's profiled corrected, to make sure we've got the proper promotional signage in place, to make sure that the daily report is done, to make sure that we've got the floor swept or whatever those things are, that we're still trying to touch people, and every opportunity that we do that positively, is another relationship that we can hopefully maintain with that person."
-Kevin Krause
Senior Vice President of Marketing
Kum and Go
(Responding to question asked during The Unsecret Shopper Radio Show, about his reaction after reading the Secret Shopper reviews of Kum and Go Stores)
Listen to the entire interview with Kevin Krause by left-clicking audio, below. Right-click to download it.
Interview with Kevin Krause, during The Unsecret Shopper Radio Show, Saturday July 10th, 2010, on 1350, KRNT
"Just finished up reading your blog and taking it all in. You certainly are thorough! You were right, there is some positive in the report, but certainly issues that will need to be addressed. As I mentioned to you before, Kum & Go is there for the customer. It is our intent to build and sustain great customers with even better customer service. We strive to provide an ideal customer experience."
Best,
Meggan Kring - Director Corporate Communications
Kum & Go - We go all out!
6400 Westown Parkway
West Des Moines, IA 50266
"Thanks for taking the time to visit so many of our stores and share your experiences here. As you know, we care very much about customer service and the customer experience, so some of your stories here have been enlightening - we'll be following up with each store directly to address the issues you encountered…"
Thanks,
-Lisa Lewis, Social Media, Advertising and Promotions Manager at Kum & Go
-S
"Did I really have to read so many references to urine, in those dirty bathrooms? I get the idea, enough already!" 
-E
"To be fair, quite a few of this business have outdated business models.  Not really much the brick and mortar Blockbuster stores could do.  Times change."
-J
"It's good to know there are a few good, well mannered employees at Kum & Go.
Jonnie I hope you're using rubber gloves and had sanitizer after checking those bathrooms :)
-T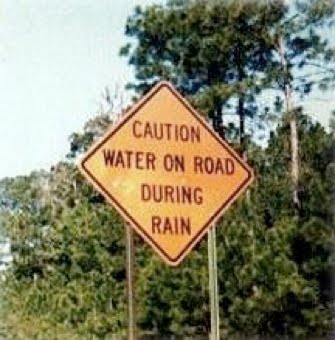 On Sign, Sign, Everywhere A Sign: A Retail Signage Tour Of Central Iowa
 (Click headline, above, to read the post.)

Brent: "We've been down there eight years, five years at a different location. I appreciate the critique but it's not something that we really need. Our phone number is also on there if a client wants to call us, and we will meet them. I understand it's good flash for you, to get your point across, and wherever you're picking up sales. I would think you sell on consultations"
Jonnie: "What I sell on is trying to make it as easy for consumers to find you, no matter what the portal, whether it's phone numbers on a door, hours on a door, everything."
Brent: "I appreciate that. It's a good way to go after it and hustle it. I appreciate what you're doing. But it's just not something that we have any interest in. Our clients know who we are, we're a destination store, and if they're driving by, I just assume they keep on driving."
-Brent Long
Owner, Eye Beads and Gemstones
(During a phone conversation)
"Thank you for the email and the mentions.  Our beautiful little store in Valley Junction is a delightful way to be involved in our community. The perspective you share in support of local businesses is greatly appreciated."
-Betsy Hulen
Betts Bridal
"In response to your comment on window signs, we are in compliance with the FDA signage for tobacco."
Regards,
Patti West
VP of Marketing
Kwik Shop, Inc.
"Thank you so much that was very nice of you."
-Pure Paper
"Representative has received your inquiry. You have our commitment to respond to you within two business days, if not sooner. We thank you for your patronage and send greetings and best wishes from all your friends at Kiehl's."
(Automated email response received from Kiehls, after sending head's up on blog post to their corporate website. Still waiting to hear from a human being…)
"Thank you for your kind words. I will certainly share them with our 1-800-Bets-Off coordinator."

Sincerely,
-Don McCormick
Public Information Officer
Iowa Dept. of Public Health
321 E. 12th Street
Des Moines, IA 50319
"Great article! Very humorous!"
Thanks,
-Nan
(Nan's Nummies)
"As a small business owner I've always lived by the quote: 'a business with no sign is a sign of no business.'"
-J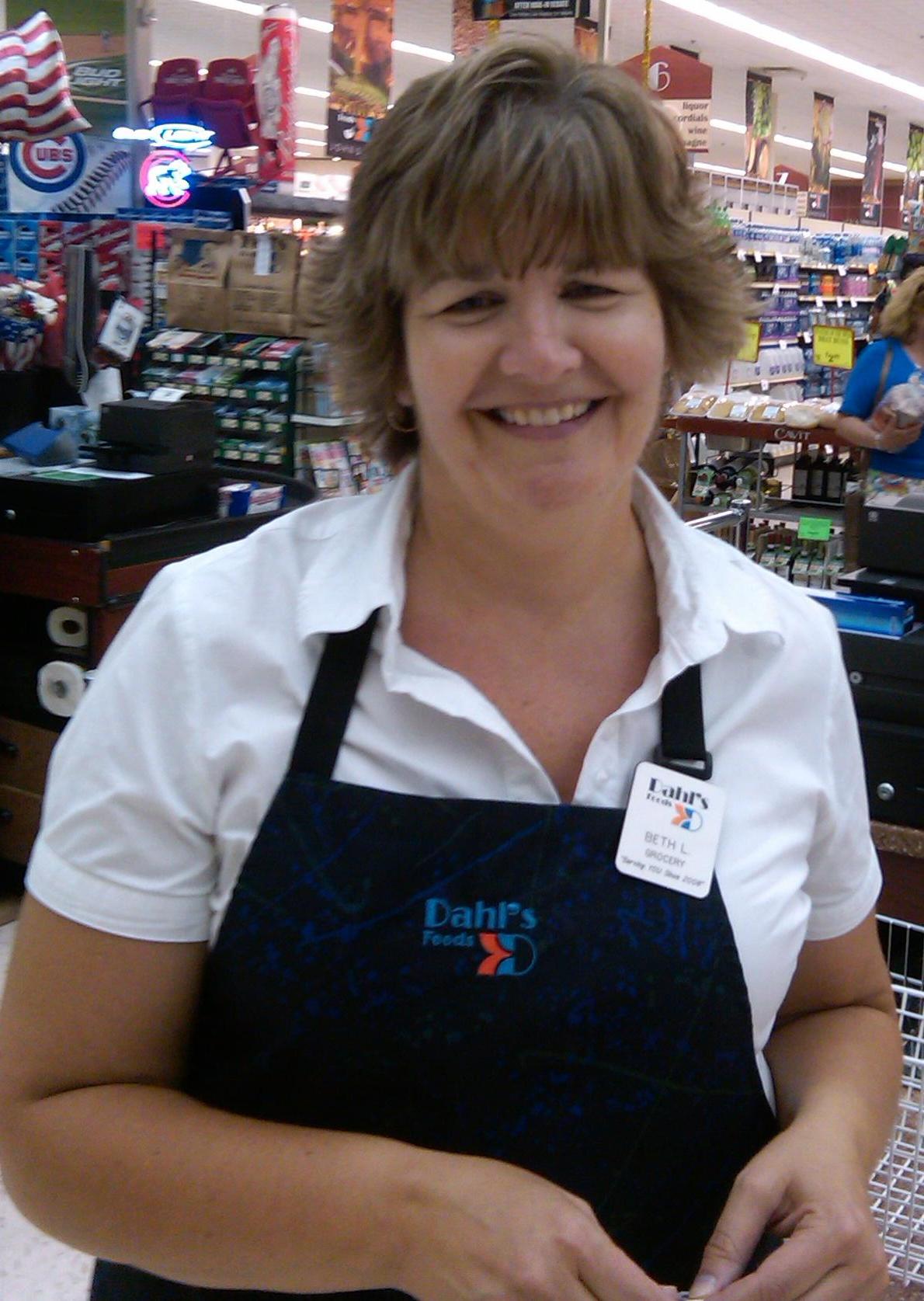 On The Unsecret Shopper Doesn't Go Shopping – And Finds A Smile
(Click headline, above, to read the post.)

"Way to go, Beth.  Of course I have been the recipient of that smile since your very first one.  Brought tears to my eyes to know that someone else recognized how special you are.  Your family has known it for many years--we will leave the exact number out of this public comment. :)"
-M
"Very cool!  Never have heard about this before, but glad you ran into Beth and surprised her after your surprise."
-S

On The Unsecret Shopper Goes Shopping: Von Maur
(Click headline, above, to read the post.)

"Sorry, but I LOVE Von Maur and have always received GREAT customer service...."
-B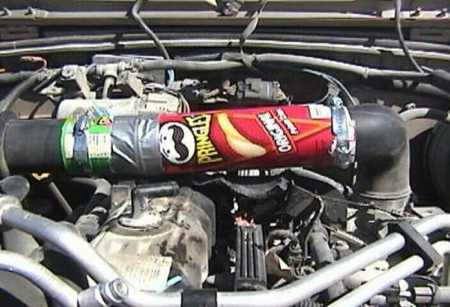 On The Unsecret Shopper Goes Shopping: Auto Repair Shops
 (Click headline, above, to read the post.)

"I want to thank you for taking such an even-handed approach to this oft-contentious issue. I really enjoyed the piece. I am an associate of Mark Goldner's (responded above) and I can assure you and your readers that he takes these customer service issues more seriously than anyone... His business is built around trust and customer satisfaction. He is constantly giving free products and services away (Car-X Classic Car Giveaway), he addresses customer service issues via the web www.facebook.com/CarXDesMoines and he follows EVERY service up with a customer satisfaction call." 
-R 
"I really enjoyed the whole stuff, it was great read regarding to customer service issues. Hope that he takes this issues more seriously and solves the problem of the customers."
-J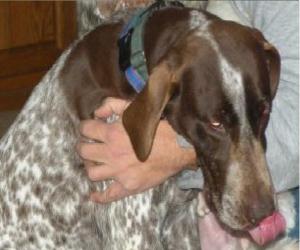 On A Death In The Family: Emmie, Dr. Bolser, And The Power Of Customer Service
(Click headline, above, to read the post.)

"Very touching Jonnie, I lost my beloved German shorthair Buster on Easter Sunday of 2009, he was 9 years old. I will never forget the wonderful customer service, care, and compassion we received from Town & Country Vet Clinic, Drs Jeff & Susan Arnold.  Have you heard the poem the rainbow bridge for animals?" 
-M

On The Unsecret Shopper Goes Shopping: Best Buy
 (Click headline, above, to read the post.)
"I have to agree to the previous post, that with all these 'secret shops' you do, you really seem like you come off as a creeper. It seems as though if an open-ended question were a person, you'd be dragging it to an altar. You are holding people in various situations and businesses to a single standard, with the overwhelming assumption that your way is the only way to do things. Should employees be knowledgeable, polite, friendly, helpful? Absolutely. You are not aware of a store's policies in how they are to interact with customers as you unfairly judge them. I am not entirely certain of the purpose of this blog. Perhaps you are one of those who is happy to find fault?
-R

Assorted Comments And Questions:
"I was in line at a supermarket in Des Moines last week and thought about your posts, as the cashier looked down at the items she scanned and mumbled the total, never engaging a customer or looking them in the eye. She did that to the four people in front of me, until it was my turn. I said, "Could you at least say hi?' I think I scared her!"
-L
"Wanted to share this awesome experience with you. I was at Starbucks at the West Ames Hy-Vee. I ordered a Caramel Light Frappacino. They accidentally made a regular and apologized and said they'd make me the correct drink. Then, the cashier asked to see my punch card again (I had 5 punches left to get a free drink and the punch cards expire June 30.) He punched my card 5 times so I can get a free drink as long as I come in by the end of the month. I thought this was excellent customer service and wanted to share!!"
-S
"Where do you get all of your secret shoppers? I'd be interested in doing it. How do I apply?"
-C
Answer: You just did. Anyone who is smart, observant, wants to make some extra cash and help improve the quality of customer service for all of us, should send their contact information via one of the following portals:
Email: jonniewright@thebuyosphere.com
Twitter: @unsecretshopper
Facebook: Jonnie Wright
ph: 515-480-4190

"Question; If a customer asks not to have the specials read to them, is it good or poor service to continue the company mandated sales pitch?"
-B
Answer: My mother used to read stuff out of the newspaper to me, even after I'd tell her I didn't want to hear it. "It's for your own good," she'd reply, rambling on.
She was (W)right. The restaurant is wrong. 
-USS

Jonnie Wright is a customer service evaluator and trainer, professional secret shopper, marketing strategist and host of The Unsecret Shopper Radio Show, Saturday mornings 8-9am, on 1350, KRNT. Email Jonnie at jonniewright@thebuyosphere.com.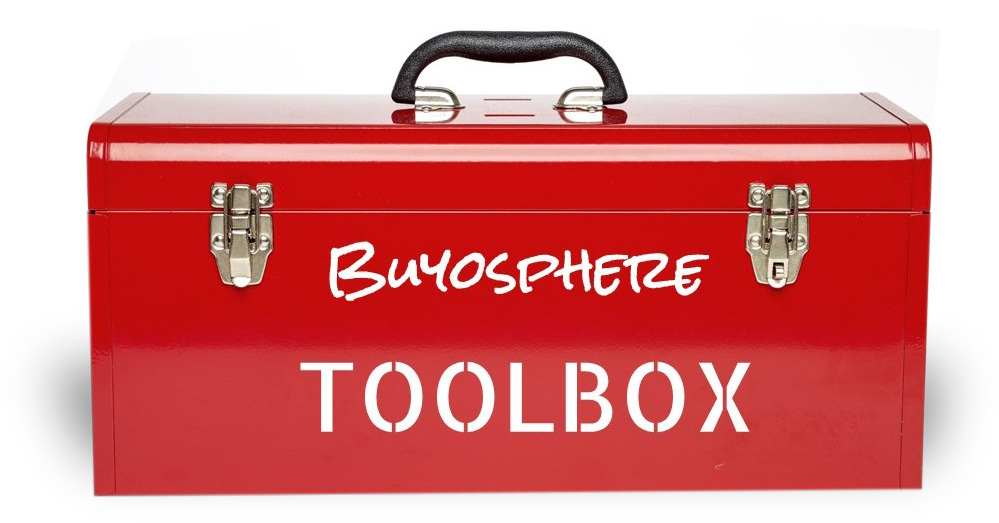 Open The Buyosphere Toolbox to get FREE exclusive access to proven tools that will help you generate higher shop sales and profits - delivered weekly, right to your inbox!