Hello shoppers...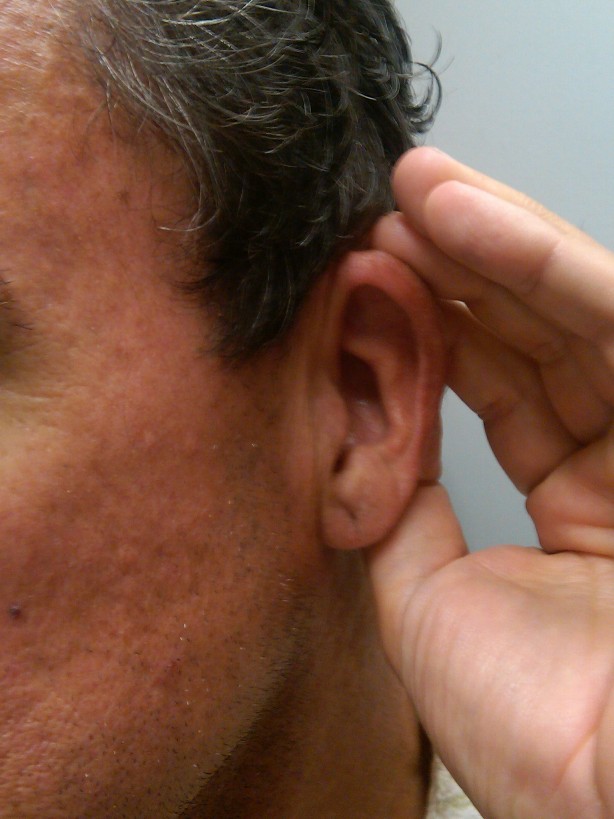 Good morning, kind reader and welcome to responses to over half a dozen Secret Shopper reviews from folks just like you (unless it was you, in which case my comment sounds ridiculous). 
Something else that is (before we get to your comments) was the ridiculously good customer service I received this weekend from Homemakers Furniture. 
Long-time readers of The Unsecret Shopper (me, and another dude) might recognize this as HM's second appearance in this blog; the first was back in March, in a Secret Shopper review of the store. Let's just say it was less than stellar. Let's just also say that Gary Strawn, Director of Sales for Homemakers, just said as much in his own written response, which said, in part: 
"We strive to provide a great experience to our guests, but as you can see we still have some work to do." 
What a difference six months of work makes.   
I maked my way into Homemakers on Saturday, shopping (for real) for a new bed and recliner. What I found (besides the furniture) was a staff transformed. Everyone - and I mean every employee, from the greeters at the entrance to the dozen employees I passed by in the store - smiled and greeted. Heath, who worked with me in Clearance, was wonderfully engaging. And Gary, bless his non-stop smiling, greeting, uber-engaging, hand-shaking thankful heart, made the impossible, possible by arranging for my beautiful new bed and recliner to be delivered that afternoon...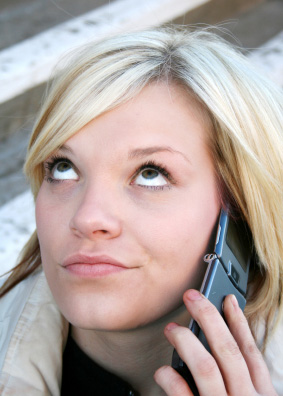 ...I see your eyes rolling! 
Did he make it happen in part because he knew who I was? Sure. Would he have done it for you? Absolutely. Don't believe me? You'd make a great Secret Shopper. (To apply, click me.)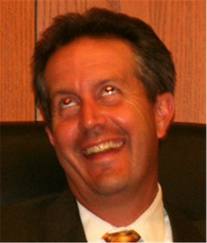 Look, I'm not telling you to shop at Homemakers; there are a hundred places between me and you to buy a bed or chair, not including yard sales, your Aunt Edna or just rolling with the lumpy old stuff you've got for another year. 
Yet understand that you, me, all of us, blog writers and non, radio show hosts and not so much have the power to change the way businesses do their business, for the greater good of us all. 
Homemakers proves it. Stand up, speak up and prove it yourself.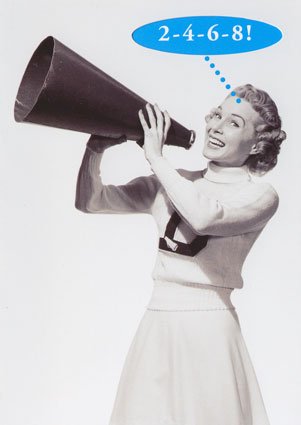 On The Unsecret Shopper Goes Shopping: Des Moines Area High Schools Part 1 
"Thank you for your visit to Dowling Catholic.  I am a little disappointed to learn that we will not have a chance to welcome Logan to our school! I appreciated your comments and recommendations for improvements.  However, I am troubled by your characterization of my comments regarding where is the best place to live in the area.  I remember saying the east side is the oldest side of Des Moines and as you move west the homes are newer.  I also recall telling you that I live on the west side because it is closer to Dowling Catholic.   I do not recall and it is not in my nature to speak critically of any area of our community.  The DCHS student body is comprised of individuals from across central Iowa as well as Ames, Newton, and Perry.  At least 45% of our students receive some type of financial aid to attend school at Dowling Catholic.  It is important to me and to our entire community that all students and families feel welcome and included. I would kindly request that you make the factual changes to your story."  
 
-Tatia Eischeid
Admissions Office
Dowling Catholic High School
1400 Buffalo Rd
West Des Moines, IA  50265 
"...Tatia did obtain your contact information, in which I sent a thank you card to immediately following your visit. You had indicated to her this was your sister address and all mail could be sent to her since you were staying there.  I'm hoping this is your home address. If not, some random stranger received a very confusing thank you from Dowling Catholic High School."   
 
-Katie Petersen
Admissions Director
Dowling Catholic High School
A BLUE RIBBON SCHOOL
1400 Buffalo Rd
West Des Moines, IA 50265 
(It was my aunt's address, same thing and yes I received it, thank you!) 

"Thanks for your note and the feedback.  I am glad you had such a good tour and had the chance to meet the our folks at DCHS. Tatia is a wonderful person and I am glad you were able to meet a number of others at school as well. Have a good week."
 
-Jerry 
(Jerry Doogan, President, Dowling High School) 
"Thank you……… our administrative team looks forward to reading about your experience, celebrating what we do well and improving areas to ensure our public recognizes Ankeny Community Schools as an outstanding educational K-12 system.  Jonnie (note, I used your name!)  J ---- thank you for the communication and I will share this with my administrative colleagues…. especially Tony!" 
 
 
-Dr. Matthew Wendt, Superintendent of Schools 
Ankeny Community Schools Administration Office  
306 S.W. School Street Ankeny, IA.  50023 
"Wow, Ankeny High School has not changed in the last 25+ years..." 
 -S 
"I had a couple of quick comments: 1. I enjoyed the radio show this morning (as usual) – keep up the good work!  2. Re: the school reviews, you were right – my mind is blown! Did you email the Supt. of DSM schools (I think her last name is Sebring? First name: Nancy? I'm not sure)? She should definitely read this! 
-J 
On The Unsecret Shopper Goes Shopping: Des Moines Area High Schools Part II 
"Thanks for the feedback via the blog. Cheryl and I have talked about it in terms of how it can help us directly. I'd welcome a return visit to talk in more detail about areas for improvement at UHS in regards to welcoming visitors and providing a quality experience to visitors...and potentially, our everyday clients. As an FYI, Mr. Kellar in band did not know your "secret" identity."  
-Tim Carver
Assistant Principal
Urbandale High School 
"Jonnie – thank you so much for sending this my way.  I have forwarded your blog to the Valley administration, district administration and our Board of Education.  We really appreciate your observations – looks like we have some room for improvement!!"
 
-Kay Rosene, APR
Director of School/Community Relations
West Des Moines Community Schools 
"Thanks. Each person I spoke with remembered you well. Have a great weekend."
 
-Dr. Vicky P. Poole
Principal
Valley High School
3650 Woodland Avenue
West Des Moines, Iowa  50266 
On Chocolate: A New Pillar Of Great Customer Service, And How To Win Some 
"Yummmmy...you just won me over!" 
-C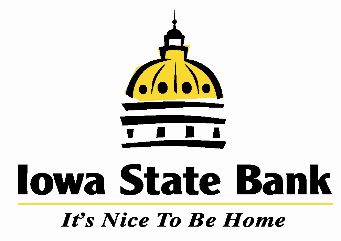 On The Unsecret Shopper Goes Shopping: Iowa State Bank 
"Thank you for your email.  I was surprised to find out that you were a secret shopper!  I enjoyed reading your blog and found it to be very informative. I will definitely be using your advice.  I have shared your review with our HR Department and we feel that we can really use this information to improve the quality of our customer service. Thank you again for all your comments!" 
-Lauren L. Burgeson
Assistant Branch Manager
Iowa State Bank
2301 128th Street
Urbandale, IA 50323 
"I appreciate your interest in Iowa State Bank, and read your findings about our bank interesting. Our customer service is very important to us and we continuously work to improve our relations with existing customers and prospective customers. Thank you for your time." 
-Chris Burgeson                                                                                                                                                                                                                                                                                                                      Commercial Loan and Marketing Associate
Iowa State Bank
627 E. Locust Des Moines, IA 50309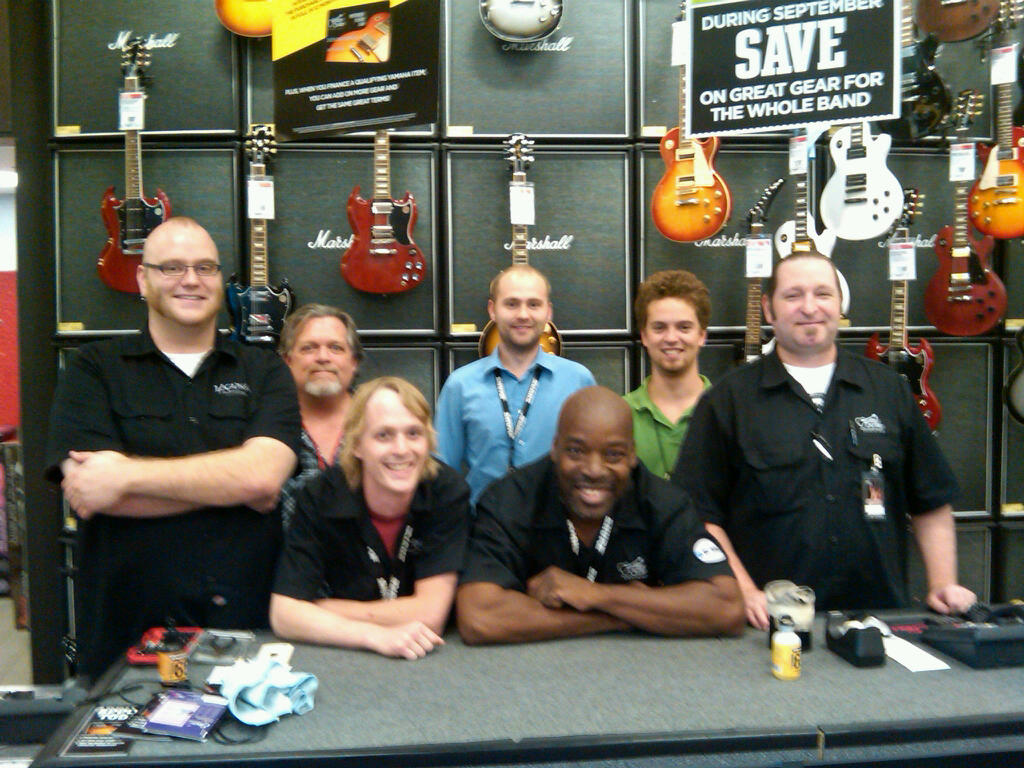 On Guitar Center: Striking A Customer Service Chord 
"I wanted to e-mail you and let you know that I feel I was misrepresented in your blog entry about Guitar Center. By taking our 5 minute conversation out of context and picking out the idea of customer service simply to not get complaints, and to deter theft, lacked journalistic integrity; and as a direct quotation, no less. I hope you realize that what you wrote me saying portrayed me in a negative and uncaring way, and I did not appreciate it. I do appreciate, however, that you had a positive experience in our store, and I hope that you continue to do business with us. We do all we can to take care of any customers, to make sure they have an incredible experience. Be assured that I will put aside any feelings of misrepresentation if I can help you have the same incredible experience with us in the future. This e-mail is meant simply to make you aware that it is unethical to represent someone's words in a direct quotation, if they were not delivered as such. Thank you." 
-David Trotter 
"As a frequent shopper of Guitar Center, It was cool to see someone finally talk about their amazing customer service. The customer service isn't just in Des Moines but is at every single location. They Help you with what you need. Suggest alternatives WITHOUT trying to make you spend more than your budget. They are a great franchise and well deserving of the review you gave them." 
-R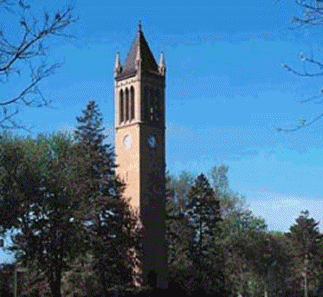 On The Unsecret Shopper Goes Shopping: Iowa State University 
"I appreciate your idea, but strongly disagree with your analysis method.  If you went into the kitchen of a busy restaurant, would you expect to find friendly people eager to take and fill your order?  No, you would find frantic, busy employees trying to do their JOB.  These people would be annoyed (and rightly so) that you aren't respecting proper restaurant etiquette and are preventing them from doing their job as quickly and efficiently as possible. Same thing with the university.  You ignored the proper interface for university visitors and went straight into the kitchen.  People (i.e. professors) trying to do their JOB, an enormous part of which is thinking about proposals, lecture notes and papers, which often leads to high levels of distraction.  Did it occur to you that the professor who you expected to drop everything and start a conversation with you was on her way to class, a PhD defense, a meeting with student? All of these things are part of her job. Stopping to have a random conversation with a stranger in the hallway is not her job.  The university has hired and trained people to do with such visitors, but you chose not to utilize them. Again, you had a good idea but went about assessing it in the wrong way."   
-L 
"I think you overestimate the importance of a hypothetical parent/student. Tuition and fees comprised only 20.3% of IU's budget in 2008. (me: Besides, don't you WANT employees at a college – or anywhere else – to smile, greet, engage and thank you?) Not really. It's more important to me that they do their primary jobs well. At the airport, even if I see the pilot, I don't care if he smiles or acknowledges my existance as long as he can fly the airplane. It's more important that researchers research, teachers teach, and students study than it is that any of them sell their institution- at best that's a secondary responsibility. The only retail operation you entered is the bookstore... and a college bookstore's purpose- the reason it's allowed to exist on campus at all- isn't to sell merchandise but to provide textbooks and supplies to students. It's not a selling oportunity, the customers should know exactly what they need before arriving. All they might need is help finding what they're looking for. That's how it was at my alma matter anyways.... while the bookstore may need to sell additional things to stay afloat, the uni doesn't necessarily need the bookstore. In the end, I think your assessment is as relevant as if you 'secret shopped' your local municipal water works, public library, city hall, etc... Like state universities, such institutions exist to provide services, not to sell the public on the use of those services." 
-T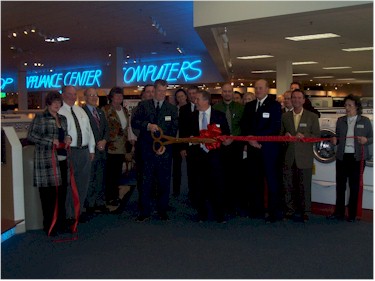 On The Unsecret Shopper Goes Shopping: American TV And Appliance 
"Mr. Jonnie:   I was going to rate you as a company or radio program that just might pique interest, and be something worth while.  After seeing and reading your review of an American TV & Appliance store, eg. the Des Moines store, I would rate you even lower than you rated the store.
 
You have no clue as to what you are doing, and if you were to get approval or live and get paid on a Customer Satisfaction Index, you would be searching for a job every week, after being fired on your third day on the job.
 
I know that you are apparently a fair debater, so therefore you will indeed take the time to read this rebuttal. I want you to know that IF you were to come into AN AMERICAN TV AND APPLIANCE store  as a customer really looking for something instead of insulting or  trying to make a good radio program by your entrapment of great sales people on a pretense to be broke, and unable to purchase, and acting like a vampire floating through the store trying to trap someone at something "out of the ordinary", when you were a complete distraction to anyone even on the street, let alone in a place of business, then and only then would you get insight as to how great American TV & Appliance is, and why people come to the store year after year, and even meet friends there to spend time and sit around and talk.
 
If that Mettow would NOT have stayed with you then you would have said, "It takes an act of congress to get anyone to wait on me."   You do not have a clue, and I for one am very, very, repulsed by your lies, insinuations, and inaccuracies.  To have you rate a great store or rate it's affiliation, staff and employees as you just have, is very much like someone trying to brainwash the public into not believing the crowded stores on the weekend, frequented by hundreds of satisfied customers looking for more to add to their satisfaction. American is built on highly skilled, trained salespeople, and their record proves it.  You have only just begun your "business".  American has been in business since 1954.  American has built and expanded their business because they have indeed satisfied customers, and if you every need a job, you might want to think twice, because they will only keep you if you pass the certification of being a highly trained, skilled, tenured salesperson, who puts customers FIRST.  If you feel that you will really be successful and rich by tearing a company down by YOUR rating scale, then your rating scale will crumble and burn, as well as your bank account, because you are trying to tear down a wall of success that is pretty impressive, and if you took a poll, you would find out that you need to start another business. Have you actually been paid by another store to make American TV & Appliance look bad, and lie and try to maime salespeople and managers to the point that the more you make them sound bad, the more you get paid?   
 
Would you like to see the people or customers who will actually come into the store and wait for Mettow to get finished with another line of customers who have also waited for her?   Why?  Because she has stalked them into buying, and given them the worse buying experience they have ever had?  Try to get people to believe your lies here.  That is absurd.  To publicise her name and lie and make light of her qualities that customers want, is to really be barking up a tree I wouldn't be sitting in when they come for you. 
 
Jason Young is the best, kindest boss you could ever have, and he is man that you can count on, and one who raises his family in the best way he can and loves his wife as if he just met her.  He runs his store the same way.  He runs it with respect and honor to the founders and corporate officials.  He values customer satisfaction as top priority, and if you ever needed someone on your side when a product has failed, of which imperfect planet earth does produce, then you would want Jason on your side to find a solution to your need. 
 
You need to try to go back to the store and walk through the front door and feel the WOW.  It is there.  It is in all American TV & Appliance stores.  Any time a store or business has been "shopped", it has never been in the manner that you have shopped.  You could have tapped on the front door of the store dressed in a batman suit and gotten the same respect.  If you would have shopped as a customer would have shopped, you would have been in agreement that American is truly a great place to shop, and they treat their customers the way they want to be treated."   
-L 
On A Response From Stephen DeShong, American TV And Appliance 
"Just who do you think that you are? Your arrogance of a professional person who has lived years with perfect customer satisfaction is disgusting. I think of you and your verbiage and ratings as those of a second grader defaming his teacher for trying to discipline spoiled brats whom have never heard the word "no" in their entire life. You remind me so much of the tree hugger politics going on today, when right is wrong and wrong is right. Mr. DeShong's character and long standing of having had near stellar ratings for his experience with working with people and finding solutions to out of control situations, far surpasses any attempt that you have only begun against this strong, well established, wise, loyal, reputable company that he also works for. Your attempt to bring salesperson against management and ultimate corporate will not work. This company is strong because of their team bonding that begins and ends stronger than you can imagine. You apparently have an innate jealousy against such companies who work the system as our country as operated ever since, you know the date. If the salespeople wanted to work for a company who operates under the hammer and sickle, then they would have moved to Russia. The one thing that has caused this company to be great is loyalty to salespeople (the wheel, by the way), and the customer. When a satisfied customer shops at the store and purchase something and ask the salesperson, "How do you like working here?" The salesperson puts on a smile and takes a big breath and says, "I love working for American TV & Appliance. I've been here for many years and they are team orriented. They treat me like I'm family and allow me to treat you and all other customers with the same loyalty and treatment. It's a great place to work because when something goes wrong, and there are many things we can't control, but when things go wrong I know that I can fix it or get someone above me who cares also and does everything to fix it. All we ask of you is to tell us immediately." The salesperson shakes the customer's hand and smiles and says, "Thank you for asking." You know something else Mr. Unhappy with himself Jonnie? I feel as though you are tearing down my mothers' character because the American TV & Appliance you defamed, derated, diahrreahed at the mouth against, ISN'T THE STORE that I've shopped at. I am so offended at your arrogance, and I'm not done with you yet; however an apology wouldn't be the worse thing that you could start with, and make sure that it is in a headline somewhere too." 
-R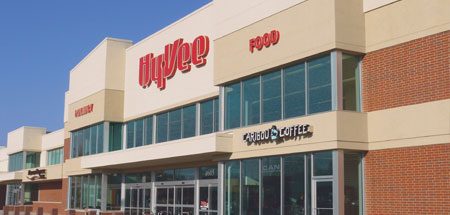 On The Unsecret Shopper Goes Shopping: Hy-Vee 
"I have a friend who was hired for this store. So now I stop in more often. I cannot say that I have seen many smiles. Which I am used to being a shopper of the Pleasant Hill Hy-Vee where the store is immaculate and your face almost aches from smiling back at people. I wonder sometimes if Hy-Vee headquarters ever secretly walks in or does the whole "become an employee and see how they train and work" thang. People have good and bad days. I know Hy-Vee employees have to work very hard and sometimes they are very tired and feel unappreciated. I think it is really ok for me, a Hy-Vee shopper to plant smiles…. in every isle. : )" 
-D 
Odds and Ends... 
"Some time back my parents, sister and I went to the T G I Fridays on Westown PKWY and had an unfortunate experience. We walked in and within a few minutes we were seated two tables away from the door. So far so good. The hostess tells us that our waitress will be right with us. Our waitress walks up about ten seconds later and asks us if we would like anything to drink. We order sodas. Still pretty good. Several minutes later she comes back with our drinks and asks if we're ready to order. We're not quite ready so she gives us a few more minutes. The next time she comes back we order our food and continue our conversation happily with no clue what our waitress is doing. After taking our order she continue her job for about five more minutes before her shift was up. And she left. Without telling anyone that they needed to wait on us. We patiently waited for 45 minutes sipping our drinks and getting free refills. Finally my dad went to find someone to figure out where our food was and why we didn't have it on our table. That is when we discovered what happened. Although the other waiters were very polite and generous in getting us our refills they never once offered too check on our food or to figure out why we had been awkwardly sitting there for such a long time. The manager came out a little later and apologized for the inconvenience and misunderstanding. We got a discount on our bill and eventually enjoyed a lovely meal.  
The end." 
-C 

Jonnie Wright is a customer service evaluator and trainer, professional secret shopper, marketing strategist and host of The Unsecret Shopper Radio Show, Saturday mornings 8-9am, on 1350, KRNT.        
Ways to contact Jonnie: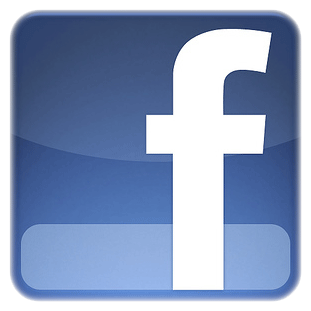 Click to be taken to Jonnie's Facebook page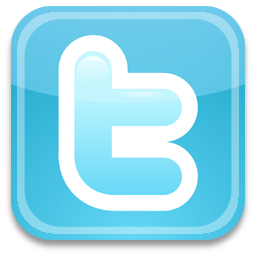 Click to be taken to Jonnie's Twitter page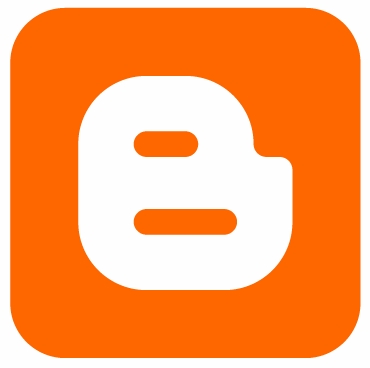 Click to be taken to Jonnie's blog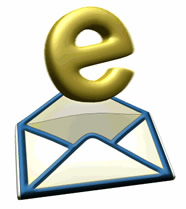 Click to email Jonnie (jonnie@thebuyosphere.com)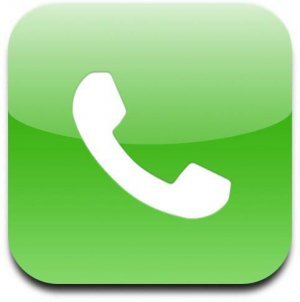 Phone: 515-480-4190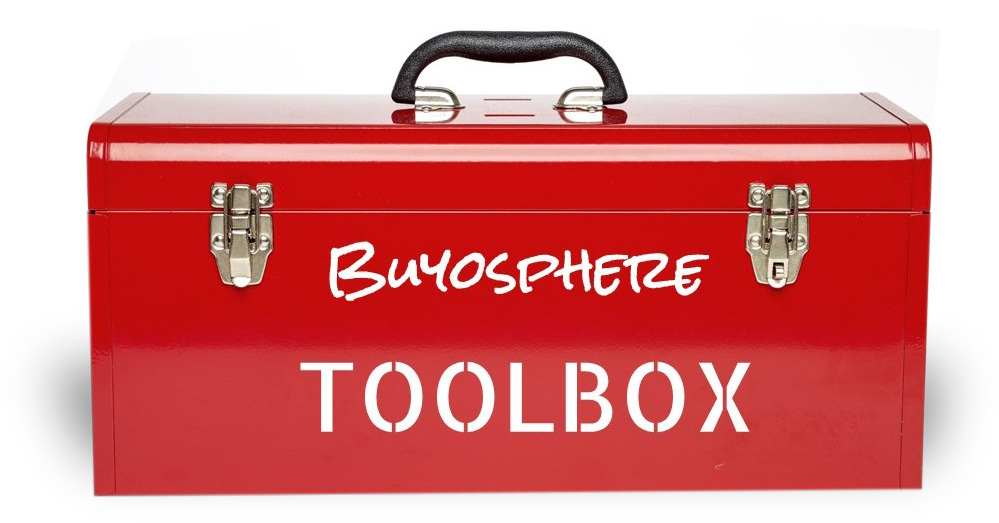 Open The Buyosphere Toolbox to get FREE exclusive access to proven tools that will help you generate higher shop sales and profits - delivered weekly, right to your inbox!