Hello shoppers...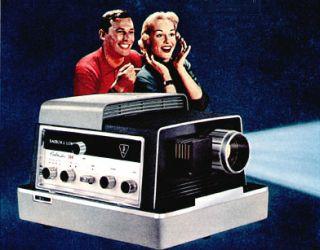 There's nothing worse - other than going through hernia surgery post-op , taking a drink of milk when you get home from the hospital that's two weeks past code, dropping the rotten gallon milk jug on your big toe, or trying to write an email to your local grocery store to complain about the unexpected curds, and noticing your home internet service is down, where it stays, for a month,  than suffering through someone else's vacation photos.  
So let's look at some of mine from last week. Yeaaaaaaa!!!!!  
The purpose, in this instance, is purely scientific: to demonstrate that I didn't overspend for my $250 Blackberry, and to show photographic proof of the surprisingly high level of customer service experienced last week while on a 2-day vaca-stay in Milwaukay.  
That's right. Milwaukee. The one in Wisconsin.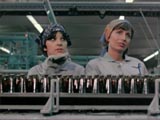 No one vacations in Milwaukee. Not intentionally.  
"Hey Bianca ! Where are you and Emmerich vacationing this summer?"  
"Oh Porsche, listen to this! We were thinking about staying at The Emirates Palace in Abu Dhabi in mid-June, The Puri Le Mayeur Villa of the Tugu Hotela in Bali in early July, and closing out the month with two days at the Milwaukee Airport Motel 6."  
"You lucky sausage!"  
Which is what our hotel room kinda smelled like. I'll pop the casing on that one shortly.  
Milwaukee doesn't show up on CNN/Money Magazine's list of the top 100 best places to live in the US in 2010.  Our own Ames, Iowa is 9th. West Des Moines is #75.  The first Wisconsin town to appear is Waukesha, at #50.   
Okay, so this is a list of cities with populations under 200,000, and Milwaukee has 604,477. But you can see what I'm getting at.   
There are also the  Milwaukee jokes - about their excessive drinking, their penchant for ranch dressing, sausage and cheese, their weird accents, their insanely cold and snowy weather, their cannibals (Jeffrey Dahmer, Ed Gein, who lived in another Wis town, but close enough) and their baseball team (The Brewers):  
The Milwaukee Brewers' Prince Fielder says he hopes to spend the rest of his career in Milwaukee. Mainly because it's the only city in America where he's considered thin.  
Jokes aside, The Brewers were the main reason I and a good friend schleped the 375 miles up the I-35 north corridor, across Highway 20 east, up Highway 151 north and across I-94 east, to The South Airport Motel 6, in the first place.  
The Brew Crew and my beloved Cincinnati Reds were polishing off the last two games of a three game set at the beautiful Miller Park, and it was the closest the 2010 version of The Big Red Machine would get to Central Iowa.  
If you're a sports fan, you can forget the Five Pillars Of Great Customer Service: The greatest smile, greet, engage, thank and follow-up you can experience is when your team wins.   
Yet as a wonderfully surprising bonus, the staff at our Motel 6 got things started on a winning foot.  
Sure, the room smelled like a weekend with a just released Lindsay Lohan, and okay, the bathroom door came off in my hand. (Travel tip on the dope rhyme: ask for a room other than #227.) 
But the front desk ladies both smiled as I entered the front office, were extremely courteous, addressed me by my first name as they handed me my two door keys, and remembered it, and greeted me by it the next day, when I checked out.  
That ain't bad for $49.99 per night, plus tax.  
It also isn't too shabby for $30.23 - the amount it took to fill up at a Milwaukee Kwik Trip (which should not be confused with the other Quik Trip chain, which sounds eerily similar). 
In fact, at each of the four KT's we visited those two days (in and out of Milwaukee) the clerks smiled easily, greeted heartily, engaged thoughtfully and thanked thankfully. (There's one exceptional KT stop in particular that I'll tell you about in tomorrow's blog.)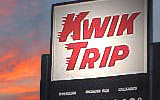 The great customer service continued at Miller Park.  
The parking lot attendants smiled and said "Hi!" and "Welcome to Miller Park!" as they took my seven bucks, and waived us through.  
Joel (and I'm guessing at his name because I forgot to ask), a young man selling game programs at a kiosk inside the stadium's entrance, kept the happy mojo going, with a smiling "Hi!" and engaging way of explaining the difference between a game program, which was free, and a Brewer's 40th Anniversary Program, which was free plus $10.  
What's a baseball game without 5,230 calories? Not one!  
It was on to the snack bar, where Bob (and I'm guessing at his name because etc etc blah blah), who was on active duty, and volunteering as a food server, greeted with a huge grin and a "Welcome to Miller Park! Can I get ya a cold one?"  
My gut didn't mind the closed-ended question. Here's 12-75. Hand me seven pounds of nachos and a 5 gallon Brewer souvenir cup sized diet Pepsi, please.  
The fans in the stands were happy, too, even as their Brewers team got walloped 10-2 that night, and 12-4 the next afternoon. 
No one got rowdy. No one got stupid. In fact, even as the Reds put a hittin hurtin on Brewer's pitching, fans sitting around us were smiling and laughing, and extremely engaging, asking us where we were from (Iowa) and what we did (television stars).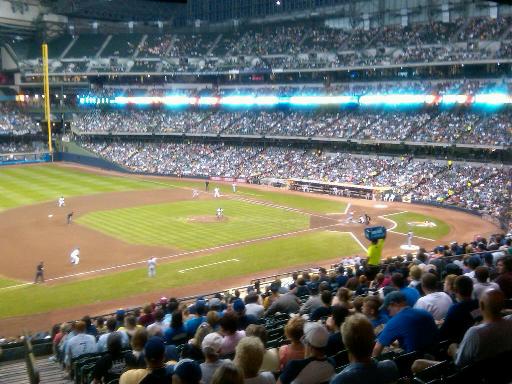 Could all that uber-friendliness have been the cold-filtered malt, yeast, hops and barley talking? Sure. The feet of the beer vendors barely touched stadium concrete, in three and a half game-long hours, each day.  
But 9,999,999,999,999 bottles of beer at the park, doesn't explain everything...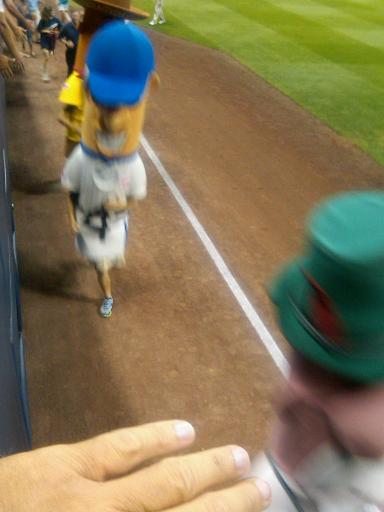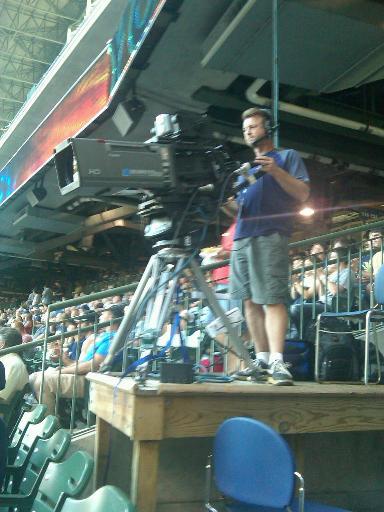 The employees and fans and people in and around Miller Park and throughout Milwaukee were as nice and engaging to us as you could possibly imagine.  
I drove to the 26th largest city in the country, seeking baseball victories - and came back an even bigger winner, from having met the wonderful people who inhabit the picturesque place its indigenous Native Americans called Millioke, meaning: Good Beautiful Pleasant Land.  
They were (W)right. 
The only joke I'll tell about Milwaukee from now on, is the one on me, for not going there sooner.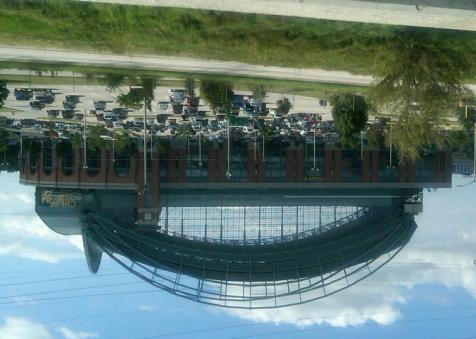 That's one even Miller Park smiles at - if you look at it just right.  

Jonnie Wright is a customer service evaluator and trainer, professional secret shopper, marketing strategist and host of The Unsecret Shopper Radio Show, Saturday mornings 8-9am, on 1350, KRNT.     
Ways to contact Jonnie: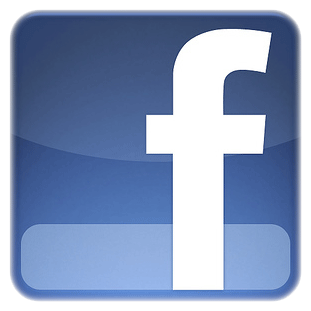 Click to be taken to Jonnie's Facebook page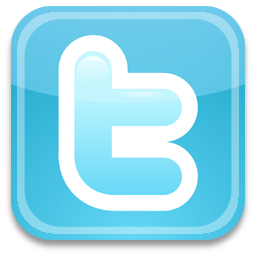 Click to be taken to Jonnie's Twitter page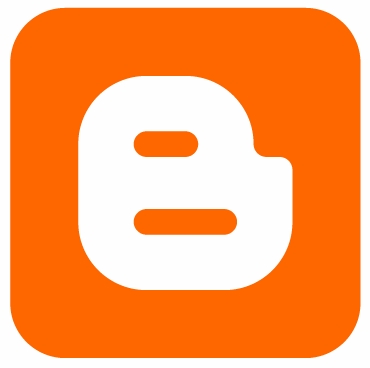 Click to be taken to Jonnie's blog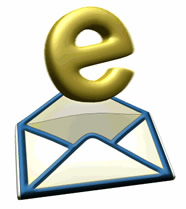 Click to email Jonnie (jonnie@thebuyosphere.com)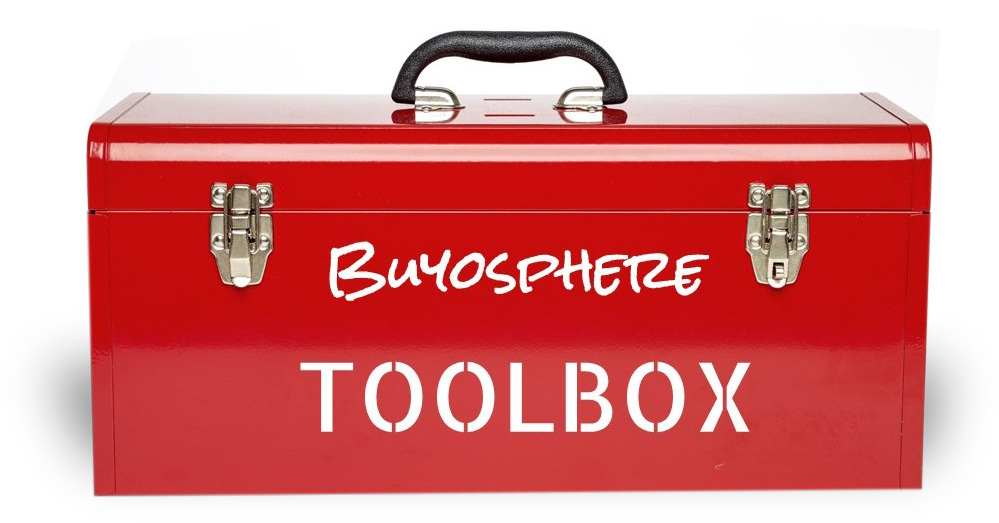 Open The Buyosphere Toolbox to get FREE exclusive access to proven tools that will help you generate higher shop sales and profits - delivered weekly, right to your inbox!