Hello shoppers... 
If you watched Superbowl 44, you probably got into the commercials at least as much as the game between the Saints and the Colts. (New Orleans 31, Indy 17)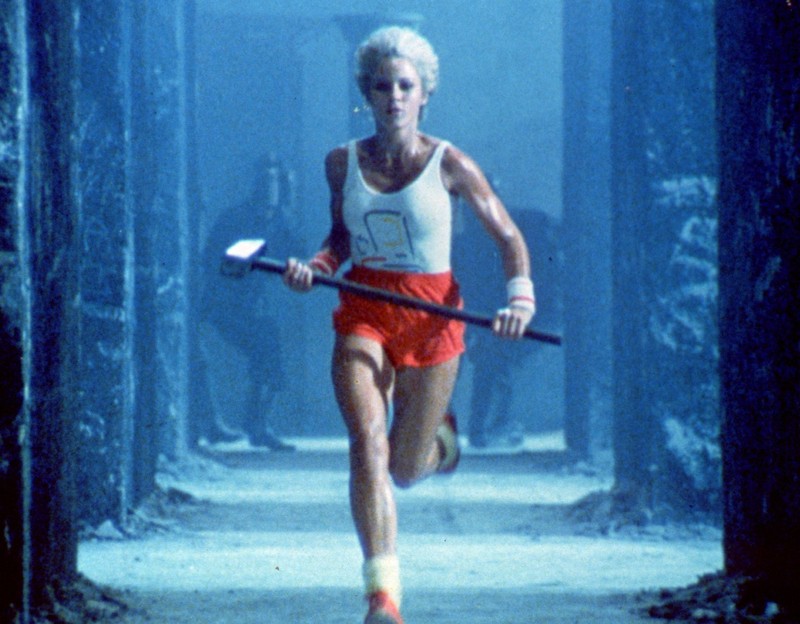 Ever since the 1984 groundbreaking Apple Macintosh ad (directed by Ridley Scott) played once during Superbowl 18 (featuring a buxom blond heaving a hammer into a "Big Brother" screen) viewers have eagerly anticipated watching the best efforts of Madison Avenue, showcased in the highest rated TV event of the year. With CBS asking for $2.5 million per 30 second Superbowl spot, advertisers are betting lots of cash and prestige that the power of their messages will make you and I remember their beverages, cars, movies, junk food, web sites and clothing. 
But do the ads work? It depends on what "work" means. 
Creating Superbowl ads on Sunday that have us talking about them to co-workers on Monday is part of how ads are supposed to "work." "Word of mouth" is one of the things Superbowl advertisers bank on - unless we're talking about how bad the ad was. Remember the terrible sock puppet ads for Pet.com?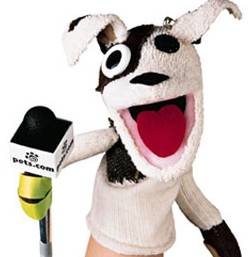 Unfortunately so did everyone else, which helped push it (and dozens of other dot.com'ers) into oblivion. Being on the biggest stage also means being under the most scrutiny - and if the ad is memorable in a bad way then it's hard for many companies to overcome it. 
But memorable can also be good for business. 
Yet another dot.com'er, GoDaddy.com, a domain web site, doubled their share of the web-hosting business by airing a provocative ad during the 2005 Superbowl featuring a scantily-clad woman losing her top in a courtroom - a winning formula they've continued to utilize.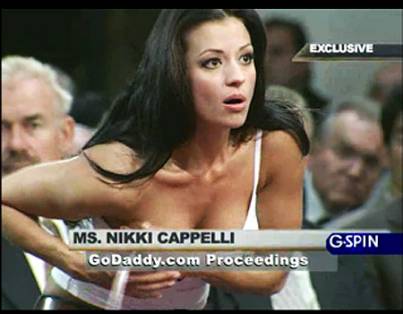 The internet and social networking has provided advertisers with the most fertile ground to connect with Superbowl viewers, writes Aimee Picchi at Dailyfinance.com. The key to success, she says, is creating buzz with controversy, or getting viewers actively involved before the ad hits the airwaves. 
"It's not just price that's changed dramatically over the years, but consumers' interactions with advertising. Doritos, for example, is asking viewers to vote on three finalists for its Super Bowl spot, a typically effective strategy to get football fans interested in the ads leading up to the event." 
Regardless of whether watching the ads made you want to run out and grab a candy bar or stick with the car you're driving, this year's crop of Superbowl commercials featured some great spots - and some not worth their $2 million price tag. Here's my best and worst: 
The Best Superbowl 44 ads 
1. Denny's - how can you go wrong with chicken puppets squawking about being overworked in anticipation of Denny's upcoming Tuesday free Grand Slam breakfast offer for everyone in the country? 
2. Google - simple yet powerful, this poignant ad demonstrated exactly how we all use Google, and why - brilliant. 
3. David Letterman Show promo - featuring Dave, Oprah Winfrey and...is that...Jay Leno? Yes, all sitting on a couch, with Dave fretting about this "boring" Superbowl party and Oprah consoling him - a classic. 
4. Hyundai - Here's an example of using age the right way (see #4 below for the wrong way) A 50 year old Brett Favre accepts an MVP award in 2020, playing off his age and his tendency to waffle - well done. 
5. Snickers - another "oldie" but goodie, as Betty White and Abe Vigoda get roughed up playing football - how can it get any better than that? 
The worst 
1. Taco Bell - excuse me, but watching an old, overweight, washed-up athlete (Charles Barkley) eat tacos does not make me want to do the same. (This is also the company that gave us a talking chihuahua campaign that lost TB a quarter of its market share - watch for this story and others in a future "Bad Marketing Ideas Gone Badder" post) 
2. Tru TV - Let's shrink the Pittsburg Steelers Troy Polumalu into "Punxsutawney Polumalu" to promote a new TV series about the NFL - and watch nobody care.  
3. Budweiser - I thought most of Anheuser Busch's ads were pretty uninspired, considering that nearly half of the price of every AB beverage you buy goes towards their advertising. Of course they're no longer owned by an American company - and it shows. 
4. Boostmobile - Okay, what was more pathetic to watch, long-in-the-tooth Chicago Bears players attempting to replicate their 1985 Superbowl Shuffle video, or the AARP-qualifying The Who, trying to replicate their 1985 stage show at halftime? (Women in the stadium threw their Depends, and Roger Daltrey has just now made his way back to his dressing room.) 
What were your most and least favorite Superbowl ads?  
Next time: Is that processing on your face or are you just unhappy to see me?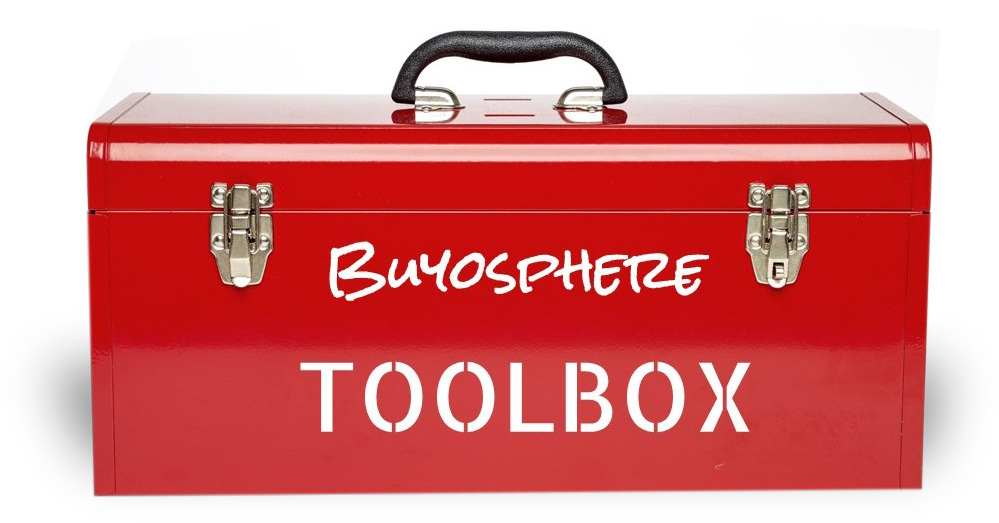 Open The Buyosphere Toolbox to get FREE exclusive access to proven tools that will help you generate higher shop sales and profits - delivered weekly, right to your inbox!